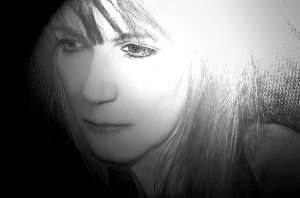 Andrea Barrett
Amy Hempel
Jayne Anne Phillips
Press Release
---
Michael M. Rea, a passionate reader and collector of short stories, founded the Rea Award for the Short Story in 1986 to be given to a living United States or Canadian writer whose work has made a "significant contribution to the discipline of the short story form."  The Rea Award is unique in that is it not given for lifetime achievement, a collection of stories or for a writer's body of work but rather for originality and influence on the genre. Cynthia Ozick, the first winner of The Rea Award, said, "By now the Rea Award is an indispensable American institution and a coveted American prize. It is our little Nobel – little only in the sense that it addresses the short form." Michael M. Rea died in the summer of 1996. Sponsored by the Dungannon Foundation, named after Rea's Irish ancestors, The Rea Award continues under the direction of his widow, Elizabeth Richebourg Rea.
Three distinguished writers are appointed annually by Mrs. Rea who each nominate two writers qualified to win the Award. These three jurors read the short stories by the six nominees and meet to determine the winner. The 2009 jurors were Andrea Barrett, Amy Hempel and Jayne Anne Phillips.  They have written the following citation:
For 30 years, Mary Robison has written and published short stories that are prized by readers for their lean, cool ferocity, and their wry takes on people in pivotal moments, rendered in highly selective prose and what John Barth called "hyper-real" speech.  Troubled teenaged girls, a suburban football coach, a star-gazing daughter on a double-date with her mother—these characters lob jokes from the rubble in quotable stories that are psychologically astute, deeply affecting, and often haunting.  Robison's exacting sense of what to leave out lets her distill lifetimes into these mordant stories that are both timeless and entirely of the moment.  Raymond Carver called her "a precisionist," this brilliant talent that has inspired a generation of writers.
Mary Robison is known for her four collections of short stories:  Days (Knopf, 1979), An Amateur's Guide to the Night (Knopf, 1983), Believe Them (Knopf, 1988), and Tell Me: 30 Stories (Counterpoint, 2002).  Her biting depictions of contemporary American life were first unleashed on the literary world in 1977 when The New Yorker published her short story "Sisters."  Her writing is often called "minimalist" and is considered in the same vein as Raymond Carver, Ann Beattie and Frederick Barthelme.  Richard Yates, in a review of Days, said of her stories: "Every phrase is lucid, every character comes alive and every scene suggests a calm, wise, heartbroken vision of the world. Robison writes like an avenging angel…"
Mary Robison is the author of four novels including Why Did I Ever (Counterpoint, 2001), which won the Los Angeles Times Book prize for Fiction and One D.O.A., One on the Way (Counterpoint, 2009), chosen by The New York Times Book Review as one of the "100 Most Notable Books of the Year" and by Oprah Winfrey for her Summer Reading list in 2009.
Mary Robison has received numerous awards and Fellowships including a grant from the Guggenheim Foundation.  She spent time as a screenwriter and script doctor for various studios and with independent filmmakers.  Robison's stories have appeared in numerous anthologies including The Pushcart Prize and The O.Henry Prize Stories. Her stories have been published in The New Yorker, The Paris Review, Esquire, GQ, and Harvard Magazine.  Robison has taught at Harvard University, Ohio University, Oberlin College, Bennington College, University of California Irvine, University of Houston and the University of Mississippi. She is currently a tenured professor at the University of Florida.
In addition to The Rea Award for the Short Story, the Dungannon Foundation also sponsors Rea Visiting Writers and Rea Visiting Lecturers at the University of Virginia, and Selected Shorts: A Celebration of the Short Story at Symphony Space in New York City.