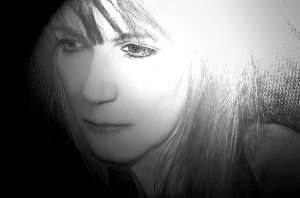 Biography
---
Mary Robison was born in 1949, in Washington D.C.  She received an MA from John Hopkins University in 1977, where she studied with John Barth.  In 1977, Robison's short story, "Sisters" appeared in The New Yorker, announcing her arrival as a new voice in the American short story.  Days (Knopf, 1979), her first short story collection, was praised for its "purity of line and texture."  Her other story collections include An Amateur's Guide to the Nigh (Knopf, 1983), Believe Them (Knopf, 1988) and Tell Me:  30 Stories(Counterpoint, 2002).  She is also the author of four novels.  Her writing is often called "minimalist" and her work is considered in the same vein as Raymond Carver, Ann Beattie, Frederick Barthelme and Amy Hempel.
Throughout the 1990s Robison suffered from writer's block, and in an effort to overcome it, she filled thousands of index cards.  These cards were then assembled to become the novel, Why Did I Ever(Counterpoint, 2001), which won the Los Angeles Times Book prize for Fiction.  Her most recent novel, One D.O.A., One on the Way(Counterpoint, 2009), was chosen by The New York Times Book Review as one of the "100 Most Notable Books of the Year" and was also chosen by Oprah Winfrey for her Summer Reading list in 2009.  Her stories have appeared in numerous anthologies including The Pushcart Prize and The O.Henry Prize Stories.  Many of her stories have been published in The New Yorker with others appearing in such periodicals as The Paris Review, Esquire, GQ and Harvard Magazine.
Mary Robison has received numerous awards and Fellowships including a grant from the Guggenheim Foundation.  She has spent some time as a screenwriter and script doctor for various studios and independent filmmakers.  Robison has taught at Harvard University, Ohio University, Oberlin College, Bennington College, University of California Irvine, University of Houston and the University of Southern Mississippi.  She is currently a tenured professor at the University of Florida.