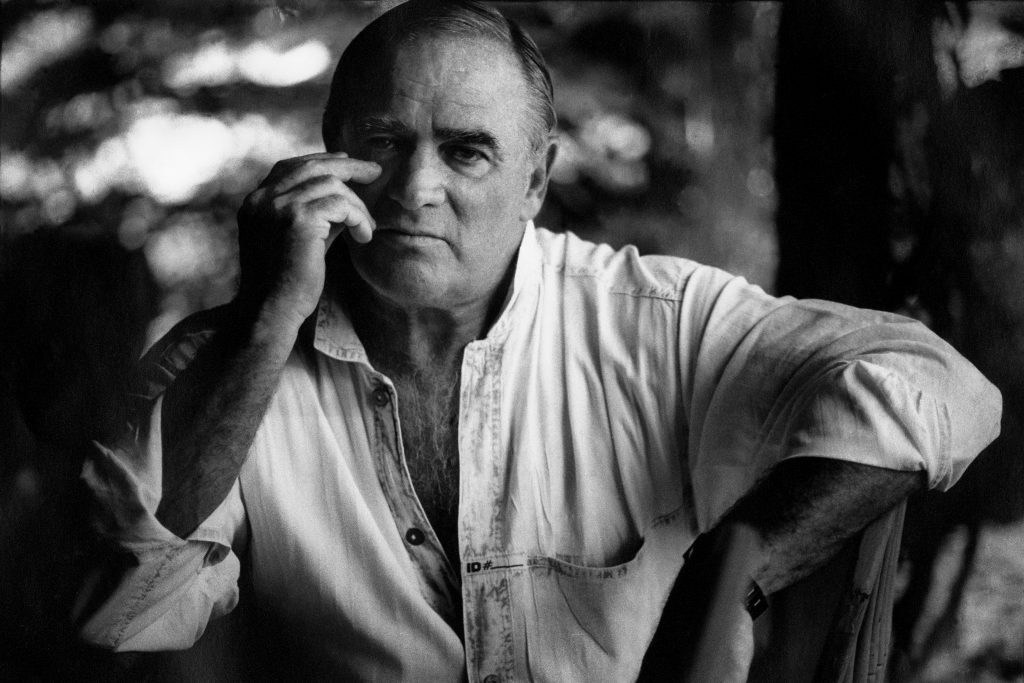 Michael Moorehead Rea Biography
---
Michael M. Rea, devotee of the short story and founder in 1986 of the Rea Award for the Short Story, was born on January 19, 1927 in New York City and grew up in Pittsburgh, Pennsylvania. At seventeen, he joined the U.S. Marine Corps and served in North China at the end of World War II. In 1952 he graduated from the University of Virginia with a B.A. in English. From 1952 to 1969, he was Vice President of the Oliver Tyrone Corporation, a family real estate firm in Pittsburgh. From 1970 to1979 he was active in real estate in the Washington DC area. There he founded Harrea Broadcasting, Inc., which owned and operated radio stations in Pennsylvania and Maryland.
A passionate reader, Michael Rea wrote short fiction and collected first editions of American short stories. He also collected fine art and served as a Trustee of the Solomon R. Guggenheim Museum, the Corcoran Gallery of Art, and the Norton Museum of Art. Through his company, Sweetwater Editions, he published livre deluxe limited editions of Isaac Bashevis Singer's Satan in Goray and Early American Stone Sculpture: Found in the Burying Grounds of New England. Mr. Rea also edited an anthology, The American Story: Short Stories from the Rea Award (Ecco Press, 1994). This book consists of 21 stories by Rea Award winners and nominees selected by seven Rea Award jurors: Ann Beattie, Stanley Elkin, Joyce Carol Oates, Cynthia Ozick, Shannon Ravenel, Joy Williams, and Tobias Wolff.
To administer the annual $30,000 Rea Award for the Short Story, Mr.Rea established the Dungannon Foundation, which is named for his paternal hometown in Northern Ireland. He traced his love of the short story back to his Irish forebears. "The Irish were great storytellers," he said. "The basic thrust of the award," Mr.Rea noted, "is to foster a literary cause, to ennoble the form, to give it prestige." He gave complete independence to an annual jury of three notable literary figures and chose not to participate in the judging process. When the winner was selected he joined the jurors for a private luncheon celebration. During that luncheon he would telephone the winner to break the news personally. This tradition is continued by his widow, Elizabeth Richebourg Rea. In addition to The Rea Award for the Short Story the Dungannon Foundation, directed by Ms. Rea, a photographer and curator, sponsors Rea Visiting Writers and Rea Visiting Lecturers at the University of Virginia. The Foundation also provides financial support for Selected Shorts at Symphony Space in New York City.
Michael Rea died in the summer of 1996.