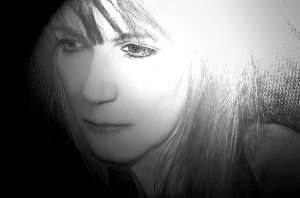 ---
The Independent Florida Alligator
Gainesville, FL
May 13, 2010
Professor wins $30,000
Rea Award is given annually
By Alexander Klausner
Alligator Contributing Writer
UF , professor Mary Robison turned her short stories into tall stacks of cash.
Robison recently received the prestigious Rea Award for the Short Story along with $30,000.
The award is given annually by a panel of three judges and is spon­sored by the Dungannon Founda­tion. It goes to authors who have made a significant contribution to the short story as an art form, ac­cording to the award's website.
Robison, who has focused pri­marily on novel writing as of late, did not expect to receive the award because she had not written a short story in some time.
"I couldn't have been more sur­prised," Robison said. "I hadn't written a short story in a while. I thought it was a mistake."
She was also surprised by the prize money.
There was some mention of getting my address to send me a check," she said. "I said 'Oh God, there's money involved?' They told me, 'Yes, in fact, there's $30,000."'
Robison has been referred to as a minimalist author, though she is hesitant to label herself as such.
"[Minimalist] sounds to me like you haven't worked very. hard," she said. "It sounds like you're doing the minimum. It's more about selection and choosing exactly the bits of description you need in the story."
Over the course of her career, Robison has published four short-story collections: Days, An Amateur's Guide to the Night, Believe Them, and Tell Me: 30 Stories.
Some of her short stories were originally published in The New Yorker, The Paris Review, Esquire, GQ and Harvard Magazine.
Robison has also published four novels, including Why Did I Ever"and the critically. acclaimed One D.O.A., One on the Way,"which was featured on Oprah Winfrey's 2009 summer reading list.
---
The Gainesville Sun
Gainesville, FL
May 30, 2010
Local author wins $30K Rea Award
UF professor Mary Robison was honored for short story writing.
By Lashonda Stinson Curry
Staff writer
Mary Robison has made a long career of writing short stories.
The university of Florida professor published her first short story in The New Yorker in 1977. Her first collec­tion, Days, was released two years later and eventually three more followed – An Amateur's Guide to the Night, Believe Them and Tell Me: 30 Stories.
For the past 10 years, she's focused more on novels, but her short story writing, with a biting humor and conversational flow, are as signature to Robison as her thick, black, 0-shaped glasses. Her cool and fluid writing style has gar­nered loyal fans, critical praise, fellowships, recognition from Oprah Winfrey and, most recently a major literacy award.
Earlier this month, Robison was honored with the 2009 Rea Award for the Short Story and a $30,000 prize. ln 1986, Michael M. Rea, a passionate reader and short story collector, founded the award to give a living U.S. or Canadian writer whose work has made a "significant contribution to the discipline of the short story form." It's sponsored by the Dungannon Foundation under the direction of Rea's widow Elizabeth Richebourg Rea, who called Robison with the news.
"I was flabbergasted. I thought it was a mean, cruel joke," she said with a laugh. "I know people who have won it, but no one ever mentioned money. . . . When she told me $30,000, I just died laughing, and the, I started weeping. There were probably some choking fits in there, too. I was just stunned.
"It's just so wonderful If it were no money, its' still an extremely high honor. The others who have been chosen are really fine writers, and I've had the luck and pleasure to know them."
The 2009 jurors were renowned short story writers Andrea Barrett, Amy Hempel and Jayne Anne Phillips. They each nominated two writers for the annual award. Robison said she was told she had been nominated for the award in previous years.
The jurors descried Robison as a "brilliant talent" who has inspired a generation of writers. Her stories, they noted, are "psychologically astute, deeply affecting and often haunting."
In Their citation, they wrote, "For 30 years, Mary Robison has written and published short stories that are prized by reader for their lean, cool ferocity, and their wry takes on people in pivotal moments, renders in highly selective prose and what John Barth called "hyper-real" speech. … Robison's exacting sense of what to leave out lets her distill lifetimes into these mordant stores that are both timeless and entirely of the moment."
Robison was born in Washington, D.C., and grew up with nine siblings. Because attention was limited, she learned to express herself loudly and quickly. She believes the hectic household probably shaped the way she writes — short, sweet and to the point.
"There's something wonderful about short stories. You can just finish something and move on to the next one, " said Robison, who admires poets of their brevity and attention to language. "I like very much the get-in, get-out — only the important stuff. With short stories, you don't have time for history or backstory or too many adjectives."
Robison's stories have appeared in anthologies such as The Pushcart Prize and The O. Henry Prize Stories. She has also been published in The Paris Review, Esquire, GQ and Harvard Magazine.
As novelist, Robison has found equal success. Her 2001 novel, Why did I Ever, won the Lose Angeles Times Book prize for Fiction. One D.O.A., One on the Way, released in March 2009, made it to Winfrey's Summer Reading List of 2009. The Book — about a woman dealing with her chronically ill husband and his dysfunctional family set in New Orleans — was also chosen by The New York Times Book Review as one of the "100 Most Notable Books of the Year."
With both books, she used an unconventional format to tell the story. The entire books are written in short, numbered paragraphs with an out-of-sequence storytelling style. Writing this way, she said, is fun but also gave her a challenge and kept her entertained.
"I was having one of my nervous breakdown or something, and I was writing on index cards because I had writer's block and that was all I could write," said the jazz lover and CNN and MSNBC "junkie." "Soon, I had like thousands of them, and then I just stared assembling them. It's like a collage; you have all these weird parts, but it is this one thing."
Whether she's writing a novel or short story, Robison's rule remains the same: the characters can't be boring.
"You want the writing to be fun, and I always like to tell a lot of jokes," said Robison who enjoys smoking half a cigarette and writing in the car.
"They're not all likable good characters . . . but I think all the characters come from you."
She also thinks a key to a good story is giving the reader an experience.
"I don't think it's a real story, or that it counts, unless there's some kind of moment. . . . It's nice if theres' a moment of importance or realization, and I kind of head for something like that," she said.
Five years ago, Robison left the University of Mississippi to come teach at UF in tis writing program. Robison has previously taught at Harvard University, Ohio University, Oberlin College, Bennington College, University of California Irvine and University of Houston. The self-described recluse has two adult daughters and one grandson, who recently won an award for a piece he wrote for a national short story contest.
Robison was very proud of him — but just don't call her a proud grandma.
"I don't really love that word" said the long-haired blonde who wears thin, silver thumb rings. "I'm his baba, and he's my little friend."
With the summer break, Robison has started working on a few short stories. After more than 30 years, Robison said retiring isn't in her future anytime soon.
"Unless I get a brain injury, I think you can do it until you drop," she said. "I've always admired Picasso who worked will into his 90s. I feel like if I have the time, I'll keep doing it."
---
Hartford Courant
May 27, 2010
Books
Mary Robison Wins Rea Award
By Carole Goldberg
Connecticut is the home of a major award for short story writers, the annual Rea Award. The winner of the 2009 honor is Mary Robison, a professor at the University of Florida and author of four collections, most recently One D.O.A., One on the Way (2009).
The $30,000 award was established by Michael M. Rea in 1986, and the first winner was Cynthia Ozick. When Rea died in 1996, his widow, Elizabeth Richebourg Rea, of Washington, Conn., took over direction of the project, which honors a living American or Canadian writer whose work has significantly influenced the short story as a form of literary art. Jurors themselves are highly regarded writers, and previous winners of the Rea Award include Eudora Welty, Tobias Wolff, Joyce Carol Oates, Anne Beattie, Richard Ford and John Updike.
Robison, a professor at the University of Florida, was praised by 2009 jurors Andrea Barrett, Amy Hempel and Jayne Anne Phillips, who said Robison's stories "are prized by reader for their lean cool ferocity, and their wry takes on people in pivotal moments . . . quotable stories that are psychologically astute, deeply affecting, and often haunting."
---
The Litchfield County Times
New Milford, CT
May 14, 2010
Robison Wins Annual Rea Award
By Douglas P. Clement
"Allison struggled away from her white Renault, limping with the weight of the last of the pumpkins. She found Clark in the twilight on the twig-and-leaf-littered porch behind the house.
He wore a wool shawl. He was moving up and back in a padded glider, pushed by the ball of his slippered foot.
Allison lowered a big pumpkin, let it rest on the wide floorboards.
Clark was much older-eventy- eight to Allison's thirty five. They were married. They were both quite tall and looked something alike in their facial features. Allison wore a natural-hair wig. It was a thick blonde hood around her face. She was dressed in bright-dyed· denims today. She wore durable clothes, usually, for she volunteered afternoons at a children's daycare center.
She put one of the smaller pumpkins on Clark's long lap. 'Now, nothing surreal,' she told him. 'Carve just a regular face. These are for the kids."
So begins the short story Yours by Mary Robison, the minimalist author who this week was named the winner of the 2009 Rea Award for the Short Story, an honor with roots in Litchfield County.
In a mere 732 words, Yours, from the collection Tell Me: 30 Stories, paints a vivid and ultimately defining picture of two intertwined lives; they are illuminated almost surgically, like the jack-o-lanterns the couple brings to life with carving knives.
It's an apt analogy for Ms. Robison, who, like the great The Rea Award for the Short Story 2009 winner Mary Robison, who like the great 19th century French sculptors, is considered a subtractionist. Elizabeth Richebourg Rea, the noted photographer, Washington resident and widow of the late Michael Moorhead Rea, who created the award that annually honors a master of the short story form, explained that Ms. Robison writes by "carving a story down until it's perfect."
In Yours, in the way that nuanced personas and sometimes surprising emotions are embodied in the zig-zag cuts of a jack-o-lantern, the depths and diminishing illumination of two lives are summed up in a series of short and purposeful yet lyrical masterstrokes. Later in Yours, Ms. Robison writes, "Late, late into this night, Allison and Clark gutted and carved the pumpkins together, at an old table set on the back porch, over newspaper after soggy newspaper, with paring knives and with spoons and with a Swiss Army knife Clark used for exact shaping of tooth and eye and nostril."
And later still , "That night, 'in their bedroom, a few weeks earlier than had been predicted, Allison 'began to die. "Don't look at me if my wig comes off," she told Clark. "Please."
And in the end, "He was speaking into the phone now. He watched the jack-o-lantems … The jack-o-lanterns watched him."
Michael Moorhead Rea, the passionate reader and successful businessman who created the short story award in 1986, died in the summer of 1996. His wife, perhaps in part as a "yours"-always gesture, has sustained the award with devotion and passion—and she is now carving her own special plans for the 25th anniversary in 2011.
"I just. know Michael would be very proud and just amazed, actually, that it's still continuing in exactly the same format and method. I haven't changed a thing," she said by phone Wednesday morning. While Mr. Rea left ample funds for the award to continue to be administered under the auspices of the Dungannon Foundation — named for his paternal hometown in Northern Ireland—he and Mrs. Rea had discussed easing the burden on her by creating an administrative structure.
Ultimately, she chose to continue guiding the award program herself, and said this week, "It even gets more rewarding as the years go on."
Her late husband, she said, would be very happy that the award, which comes with a cash prize of $30,000, has gone to Ms. Robison, a tenured professor at the University of Florida and the author, among other works, of four collections of short stories, Days, An Amateur's Guide to the Night, Believe Them and Tell Me: 30 Stories.
"She was overjoyed and so, just, staggered, that she won this award," Mrs. Rea said, praising Ms. Robison for her immersion in her craft. "She loves what she's doing—she's just exuberant. She equals what she's written."
On its 23rd award and looking forward to its quarter-century milestone, the Rea Award for the Short Story finds itself well positioned in a world in which information moves at the speed of light, the term publishing is malleable and the future of books is said to be in doubt.
Short stories, because of their size and scope, are gaining popularity again for acting as a bridge between the appeal of rich, dense literature and the impulse to find more bite-sized experiences.
"It's a beautiful thing that it's come full circle," Mrs. Rea said. "Now, it's just an irony that the short story is making a kind of new arrival on the scene," and is being appreciated by a younger generation.
"It's so nice to sit down with a book," she affirmed · of an experience not easily replicated by digital age technologies. "I think books are keeping their lasting value in terms of that experience, in. terms of having an object to hold onto and sit there and read."
For more information on this year's award and the Rea program, see the Web site at www.reaaward.org . The jurors for this year's award were authors Andrea Barrett, Amy Hempel and Jayne Anne Phillips.
---
Palm Beach Daily News
June 3, 2010
UF author wins Rea Award
The 2009 Rea Award for the Short Story has been presented to Mary Robison.
By Jan Sjostrom
The award, established in 1986 by the late Palm Beach resident Michael Rea, recognizes a living American or Canadian writer whose work has made a significant contribution to the short story as an art form.
The $30,000 award is the most generous given to short-story writers. Winners are chosen by a panel of distinguished authors.
This years panel consisted of Andrea Barrett, Amy Hempel and Jayne Anne Phillips.
Robison, a professor of English at the Universality of Florida in Gainesville, is the author of four collections of stories and four novels. In their citation, jurors said readers prize Robison's stories "for their lean cool ferocity and their wry takes on people in pivotal moments."