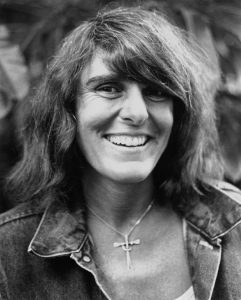 Robert Coover
Susan Dodd
John Edgar Wideman
Press Release
---
NEW YORK, NY – The Rea Award for the Short Story, a $30,000 annual prize, is awarded this year to JOY WILLIAMS, the author of two acclaimed collections of short stories and a distinct voice in American fiction.
The Rea Award for the Short Story was established in 1986 by the late Michael M. Rea to honor a living United States or Canadian writer who has made a significant contribution to the short story form. The award is given not for one specific work, but rather for the writer's originality and influence on the genre. Michael Rea, who was a passionate reader and collector of short stories as well as a writer, established the award to encourage writers to maintain loyalty to the art of short fiction and to ennoble the form. The award continues under the direction of Mr. Rea's wife, Elizabeth Richebourg Rea, a photographer and curator. The Rea Award for the Short Story is the only award in the United States exclusively for the short story and is sponsored by the Dungannon Foundation, which Mr. Rea established to administer the award. The recipient is nominated and selected by a jury of distinguished writers.
This year's jurors, Robert Coover, Susan Dodd, and John Edgar Wideman, have issued the following citation about Williams' work:
The stories of Joy Williams dissolve the lines between chaos and certainty in our daily lives. A single word or sentence, heartbreakingly familiar yet utterly unexpected, ushers us abruptly out of bounds, off-limits. Because her prose is precise and unyielding, because the possibilities her stories imagine – funny, nasty, subversive, enlightening, scary – are compelling alternatives to the usual spin we put on things, we are seduced, freed to examine the arbitrariness of the particular peace or unpeace we've negotiated with the world. But even as it makes us uncomfortable, Joy Williams' fiction renders more light, more life.
Joy Williams' first collection of short stories, Taking Care, published in 1982, was highly praised. The Washington Post compared the stories to those of Flannery O'Connor and Joyce Carol Oates and said, "Transcending religious and political systems of belief, Williams speaks to us from a plane of pure feeling. Like fine music, these stories circumvent the intellect. Williams seems to make the works themselves transparent and we gaze directly into the souls of her characters."
A second collection, Escapes, was published in 1990. She is also the author of three novels, State of Grace (1973), which was nominated for a National Book Award, The Changeling (1978), and Breaking and Entering (1988). Many of her stories and essays have been anthologized and she has a new novel and collection of short stories forthcoming. She has been the recipient of many awards and honors, including the Harold and Mildred Strauss Living Award from the American Academy of Arts & Letters.