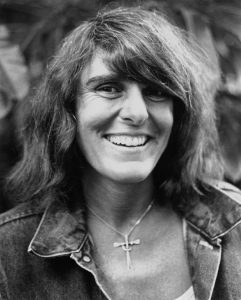 Biography
---
Joy Williams is the acclaimed author of three novels and two collections of short stories. Her first novel, State of Grace, published in 1973, was a National Book Award nominee and brought Williams much popular and critical attention. A second novel,The Changeling, followed in 1978 and a third, Breaking and Entering, in 1988.
Her first collection of short stories, Taking Care, (1982) established her as a powerful writer of short fiction. Richard Ford writing in the Chicago Tribune called the stories "finely made and perfectly matched [that] hold love up to us like a dark, fractured bauble that we should see, reflected and to our astonishment, what moments in our familiar lives it dominates." A second collection of short stories followed, Escapes, (1990) and a third collection is forthcoming. Reviewing Escapes in The New York Times, Michiko Kakutani said, "Ms. Williams demonstrates an intuitive ability to delineate the complexities of an individual character in a few brief pages, a gift for finding those significant moments that reveal the somber verities lurking beneath the flash and clamor of daily life."
Joy Williams was born in 1944 in Massachusetts, the daughter of a minister. She graduated from Marietta College and received a Masters Degree in Fine Arts at the University of Iowa in 1965.
She has taught at the University of Houston, University of Florida, University of Iowa, and the University of Arizona.
Many of Williams' short stories and essays have been anthologized in Best American collections and teaching texts and a short story published in Antaeus won a National Magazine Award. She is also the recipient of a Guggenheim Fellowship, a grant from the National Endowment of the Arts, and the Harold and Mildred Strauss Living Award from the American Academy of Arts & Letters.
Biographical information prepared the year of the award.