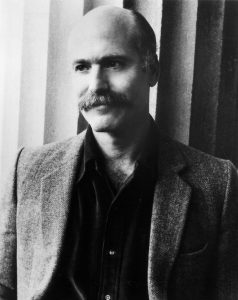 C. Michael Curtis
Stanley W. Lindberg
Joy Williams
Press Release
---
The $25,000 Rea Award for the Short Story has been awarded to TOBIAS WOLFF.
The Rea Award for the Short Story was established in 1986, to honor a writer who has made a significant contribution to the short story as an art form. It is given annually by the Dungannon Foundation to a living U.S. writer. The recipient is nominated and selected by a jury – the award cannot be applied for.
Previous winners of the Rea Award for the Short Story are Cynthia Ozick (1986), Robert Coover (1987) and Donald Barthleme (1988).
Jurors for the 1989 Rea Award for the Short Story were C. Michael Curtis, senior editor of The Atlantic , Stanley W. Lindberg, editor of The Georgia Review, and novelist and short story writer Joy Williams.
In selecting this year's winner, the jury gave the following citation:
"While the contemporary short story appears in many guises and with varied intentions, the most likely shepherd of this variegated flock is Tobias Wolff, a story-teller of relentless curiosity, moral industry and wit. For more than ten years, Wolff has been slowly and steadily producing a body of work that simply cannot be overlooked by serious students and practitioners of the short story."
Tobias Wolff is the author of two highly acclaimed short-story collections, In the Garden of the North American Martyrs (1981) and Back in the World (1985).
About the material for his stories, Tobias Wolff says: "Most of my work is drawn in one way or another from my own experience. I have guessed ages and weights for a living, been a waiter and busboy and a night watchman, spent several months as a reporter and four years in the army. The strange, nomadic, puzzling life I've led is my research."
Following are comments on his short story collections:
In the Garden of the North American Martyrs
"The work of a young master. I have not read a book of stories in years that has given me such a shock of amazement and recognition – and such pleasure." — Raymond Carver
Back in the World
"The short story does what many so-called serious novels rarely do: it tells a story. In Back in the World Tobias Wolff tells ten of them, superbly." — Time