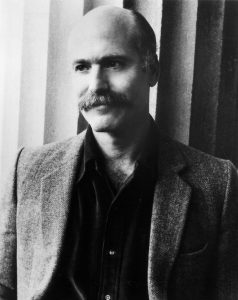 Biography
---
Tobias Wolff was born in Birmingham, Alabama, in 1945 and grew up in the Skagit River Valley of Washington State. He served in the U.S. Army for four years, including one year in Vietnam.
He went on to graduate with honors from Oxford University and received a Wallace Stegner fellowship to Stanford University, where he received his master's degree in writing.
Tobias Wolff is the author of two short-story collections, In the Garden of the North American Martyrs (1981) and Back in the World (1985). His novel, The Barracks Thief, was awarded the 1985 PEN/Faulkner Award for fiction. His memoir, This Boy's Life, was published in 1989 to wide acclaim.
His short stories have appeared in The Atlantic, Esquire ,Vanity Fair, Antaeus and many other magazines, journals and anthologies in the U.S. and abroad.
Currently, Tobias Wolff is writer-in-residence at Syracuse University. He lives in Syracuse, New York, with is wife and two sons.
Biographical information prepared the year of the award.