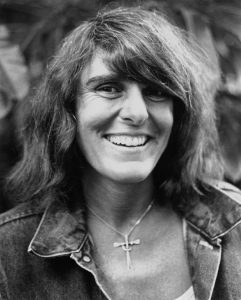 ---
The New York Times
The Arts/ Footlights
May 11, 1999
In Brief
By Lawrence Van Gelder
The $30,000 annual Rea Award for the Short Story, announced today, goes to Joy Williams, the author of two collections of short stories, Taking Care and Escapes. Established in 1986 by Michael M. Rea, a passionate reader and short-story collector, the award to a living United States or Canadian writer who has made a significant contribution to the form is given not for a specific work but for the writer's originality and influence on the genre. Among previous winners are Robert Coover and Eudora Welty.
---
The Litchfield County Times
Litchfield, CT
May 14, 1999
A Short Story Award Announced for 1999
The 1999 Rea Award for the Short Story has been given to Joy Williams, it was announced this week. The annual award, created in 1986 by Michael Rea of Roxbury, comes with a $30,000 prize.
In announcing the award this week, the jurors, Robert Coover, Susan Dodd and John Edgar Wideman, wrote: "The stories of Joy Williams dissolve the lines between chaos and certainty in our daily lives. A single word or sentence, heartbreakingly familiar yet utterly unexpected, ushers us abruptly out of bounds, off-limits. Because her prose is precise and unyielding, because the possibilities her stories imagine—funny, nasty, subversive, enlightening, scary—are compelling alternatives to the usual spin we put on things, we are seduced, freed to examine the arbitrariness of the particular peace or unpeace we've negotiated with the world. But even as it makes us uncomfortable, Joy Williams' fiction renders more light, more life."
Ms. Williams published her first collection of short stories, Taking Care, in 1982. A second collection, Escapes, followed in 1990 She is also the author of three novels, State of Grace, The Changeling and Breaking and Entering.
The daughter of a minister, Ms. Williams was born in Massachusetts in 1944. She graduated from Marietta College and received a master's degree in Fine Arts from the University of Iowa. Her teaching posts include stops at the University of Houston, the University of Florida and the University of Iowa. She is also the recipient of a Guggenheim Fellowship and a grant from the National Endowment of the Arts.
Michael Rea, who created the award, was a Marine who served in World War II before going to college and then working in a family real-estate firm in Pittsburgh and in real estate in Washington, D.C., area. The founder of a company that owned and operated radio stations in Pennsylvania and Maryland, he was also a passionate reader, writer and collector of first editions of American short stories. He died in 1996.
To administer the annual award he established the Dungannon Foundation. The foundation's activities and the Rea Award are overseen by his wife, Elizabeth Richebourg Rea, a photographer and curator.