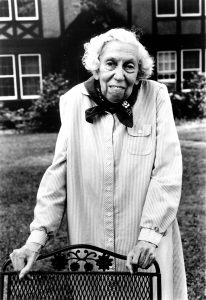 Russell Banks
Ann Beattie
L. Rust Hills
Press Release
---
The $25,000 Rea Award for the Short Story has been awarded to EUDORA WELTY.
Jurors for the 1992 Rea Award for the Short Story were the novelists and short story writers Russell Banks and Ann Beattie, and L. Rust Hills, who has published work by most of America's major fiction writers as Fiction Editor of Esquire Magazine.
In selecting this year's winner, the jury gave the following citation:
"Surely no one in our time has contributed more to the extraordinary power and beauty of the American short story than Eudora Welty. Formally, her stories test, explore and define the limits of the genre. Beyond that, there is a simple humanity, a defining decency, that from the beginning has illuminated the body of her work, and we must treasure and celebrate this quality, for perhaps not since Chekhov have we been in the presence of a writer whose quality of affection for the ordinary man and woman is so clear-eyed, forgiving and unjudgemental."
The Rea Award for the Short Story was established in 1986, to honor a writer who has made a significant contribution to the short story as an art form. It is given annually by the Dungannon Foundation to a living U.S. writer. The award cannot be applied for; the recipient is nominated and selected by a jury.
Previous winners of the Rea Award for the Short Story are Cynthia Ozick (1986), Robert Coover (1987), Donald Barthleme (1988), Tobias Wolff (1989), Joyce Carol Oates (1990), and Paul Bowles (1991).
Eudora Welty's stories of the eccentric, even grotesque characters of a small Mississippi town first came out in the literary magazines, Manuscripts and The Southern Review. Her first short story, "Death of a Traveling Salesman," appeared in 1936 and is part of her first collection of short stories, A Curtain of Green, which brought her immediate recognition as one of the most gifted American writers. A fiftieth-anniversary edition of A Curtain of Green was published in the fall of 1991 by Harcourt Brace Jovanovich.
As Eudora Welty has acknowledged, she is by inclination a short story writer. Her novels, Losing Battles and The Optimist's Daughter were conceived as short stories. "What I needed to find out about people and their lives had to be sought through writing stories," said Eudora Welty. "The thing to wait on, to reach in time for, is the moment in which people reveal themselves…My wish, indeed my passion, would be not to point the finger of judgement, but to part a curtain, that invisible shadow that falls between people, the veil of indifference to each other's presence, each other's wonder, each other's human plight."
Eudora Welty was born on April 13, 1909 in Jackson, Mississippi where she still lives in the brick house built by her parents. Looking back on her life and work, she reflected in her memoir, A Writer's Beginnings: "I am a writer who came of a sheltered life. A sheltered life can be a daring life as well. For all serious daring starts from within."