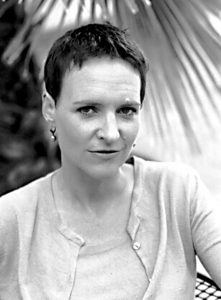 Andrea Barrett
Percival Everett
Sue Miller
Press Release
---
The annual $30,000 Rea Award for the Short Story is awarded to ANTONYA NELSON.
The Rea Award for the Short Story was established in 1986 by the late Michael M. Rea to honor a living United States or Canadian writer who has made a significant contribution to the short story form. It was Michaels Rea's desire to encourage writers to maintain loyalty to the art of short fiction and to ennoble the form. The only award in the U.S. exclusively for the short story, the Rea Award, is given not for one specific work, but rather for literary power, originality and influence on the genre. Six writers are nominated by three jurors; the jurors then meet and decide the winner.
This year's jurors are writers Andrea Barrett, Percival Everett and Sue Miller. In selecting this year's winner the jurors offer the following citation:
In even her earliest short stories, Antonya Nelson's passionate writing was marked by a clear-eyed, unflinching, and ferocious vision; and over the years her work has grown only stronger and deeper as she focuses in on those aspects of our lives that contain both what is most terrifying and what is most thrilling. The tenderest moments in her stories are laced with an awareness of all that is dark, all that is perverse and unpredictable in human impulse and desire; and in her work's darkest moments, there is an underlying awareness of what is most comical, what is gorgeously written, always surprising, her stories startle us into new ways of thinking about her characters' lives and our own.
Antonya Nelson is the author of four highly acclaimed short story collections: Female Trouble, The Expendables, In the Land of Men, and Family Terrorists. She is also the author of three novels. Her work has appeared in The New Yorker, Esquire, TriQuarterly, Story and Redbook, among other magazines, as well as in anthologies such as Prize Stories, the O. Henry Awards, and Best American Short Stories. The Expendables won the Flannery O'Connor Award for Short Fiction in 1990 and Talking in Bed received the 1996 Heartland Award in fiction. Her books have been New York Times Notable Books of 1992, 1996, 1998, 2000, and 2002, and she was recently named by The New Yorker as one of the "twenty young fiction writers for the new millennium."
Antonya Nelson is consistently praised for the beauty of her writing and for her exploration of the emotional terrain of women. In a recent interview, The Washington Post Book World called her, "a formidable writer. That is, she's a woman of piercing intelligence, a first-rate stylist, an explorer of language who questions all its customary uses while fashioning evocative descriptions and incisive phrases."