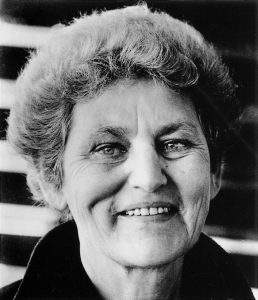 Charles Baxter
Susan Cheever
Mary Gordon
Press Release
---
The $25,000 Rea Award for the Short Story has been awarded to TILLIE OLSEN.
Jurors for the 1994 Rea Award for the Short Story were authors Charles Baxter, Susan Cheever and Mary Gordon.
In selecting this year's winner, the jury gave the following citation:
"With her collection, Tell Me A Riddle, Tillie Olsen radically widened the possibilities for American writers of fiction. These stories have the lyric intensity of an Emily Dickinson poem and scope of a Balzac novel. She had forced open the language of the short story, insisting that it include the domestic life of women, the passions and anguishes of maternity, the deep, gnarled roots of a long marriage, the hopes and frustrations of immigration, the shining charge of political commitment. Her voice has both challenged and cleared the way for all those who come after her."
The Rea Award for the Short Story was established in 1986, to honor a writer who has made a significant contribution to the short story as an art form. It is given annually by the Dungannon Foundation to a living U.S. writer. The award cannot be applied for; the recipient is nominated and selected by a jury.
The conflict between the demands of daily existence and the fulfillment of human potential is a theme which permeates Tillie Olsen's work. For twenty years, she was "silenced" as a writer while working to earn a living and singlehandedly raising four daughters. "These are not natural silences, that necessary time for renewal," she says. "They are the unnatural thwarting of what struggles to come into being but cannot."
Tillie Olsen is the author of short story collection Tell Me A Riddle, the novel, Yonnondio: From the Thirties the novella Requa – I, and a book of essays, Silences. She is the editor of Mothers and Daughters: That Special Quality – An Exploration in Photographs and Mother to Daughter, Daughter to Mother: A Daybook and Reader.
Tillie Olsen was fifty years old when her first book, the short stories collected in Tell Me A Riddle, was published in 1962.The title story won the O'Henry Award and the collection has been anthologized 72 times. The four stories in this volume have been performed on numerous college campuses and in stage productions, and adapted into three films and an opera. Tell Me A Riddle will be re-issued by Dell in the fall of 1994, with an introduction by John Leonard. About his sense of discovery on first reading Tell Me A Riddle, he recalls: "A 50-year-old woman, having reared four children and worked at a series of humdrum and numbing mechanical tasks to thwart the wolf, was revealed to be a short story writer of genius."