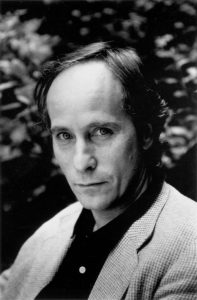 Richard Bausch
Ethan Canin
Mary Morris
Press Release
---
The $25,000 Rea Award for the Short Story has been awarded to RICHARD FORD.
Jurors for the 1995 Rea Award for the Short Story were the writers Richard Bausch, Ethan Canin and Mary Morris.
In selecting the year's winner, the jury gave the following citation:
"Richard Ford's power lies in the deceiving simplicity of his language, in the complexity of the emotions he explores, and in the extraordinary tenderness with which most of the people in his stories go about the solitary business of loving, and seeking love. His stories are exemplars of the form. For their clarity, for their unfailing grace, their intellectual beauty, they deserve to be celebrated."
The Rea Award for the Short Story was established in 1986, to honor a writer who has made a significant contribution to the short story. It is given annually by the Dungannon Foundation to a living U.S. writer. The award cannot be applied for; the recipient is nominated and selected by a jury.
Richard Ford is the author of one short story collection, Rock Springs, published in 1987 by the Atlantic Monthly Press. The stories are set in Montana and Wyoming and mostly told in the first person. The characters are people who are uprooted and adrift, with no permanent ties to a place or each other. In the title story, Edna, a divorcee, decides to go on the lam with her new boyfriend, who has stolen a Mercedes. Their relationship reflects the tenuous ties between the men and women in Rock Springs. As the narrator puts it: "I don't know what was between Edna and me, just beached by the same tides when you got down to it. Though love has been built on frailer ground than that."
Richard Ford is the author of four novels, A Piece of My Heart, The Ultimate Good Luck, The Sportswriter and Wildlife. A new novel, Independence Day, will be published by Knopf in June 1995. He is the editor of The Granta Book of the American Short Story. His short stories have appeared in Esquire, The New Yorker, Vanity Fair and Granta.
Transience, a major theme in Richard Ford's fiction, reflects his own need for change. "Moving. I've done it a lot. Twenty times, probably, in twenty years," said Richard Ford in a Harper's magazine article, "I must be going." "Longing's at the heart of it, I guess. Longing that overtakes me like a fast car on the freeway and makes me willing to withstand a feeling of personal temporariness."
"There is a strange, two-way mirror in America, Richard Ford reminds us," says Carolyn See about Rock Springs in the Los Angeles Times. "On our side, we see only ourselves. Over on 'their' side they wonder how they got there and long for 'just a normal life like other people had'…these stories are exquisitely written. "About Rock Springs Michiko Kakutani said in the New York Times: "Stunning…this volume should confirm Ford's emergence as one of the most compelling and eloquent storytellers of his generation."