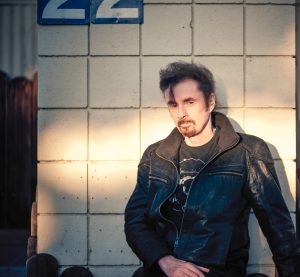 Biography
---
T. Coraghessan Boyle has authored more than one hundred short stories in ten collections, and fifteen novels. His story collections include the recently published Stories II, The Collected Stories of T. C. Boyle, Volume II (2013); Wild Child and Other Stories (2010); The Human Fly and Other Stories (2005); Tooth and Claw (2005); After the Plague (2001); T. C. Boyle Stories (1998); Without a Hero (1994); If the River Was Whiskey (1989); Greasy Lake & Other Stories (1985); and Descent of Man (1979) his first book.
Five times honored in The O. Henry Prize Stories, T. C. Boyle has received numerous awards including the 1999 PEN/Malamud Award for T. C. Boyle Stories. His story collection If the River Was Whiskey won the 1990 PEN Center West Literary Prize and was Editor's Choice in The New York Times Book Review. Among his other awards and honors are the National Endowment for the Arts Fellowship in 1978 and 1983; a John Simon Guggenheim Fellowship in 1988; a Doctorate of Humane Letters honorary degree from State University, New York in 1991; the 1993 Howard D. Vursell Memorial Award from the American Academy of Arts and Letters; the Ross Macdonald Award in 2007; and the 2013 PEN/New England Henry David Thoreau Prize. In March of this year he was awarded the Robert Kirsch Award for Lifetime Achievement. T. C. Boyle was inducted into the American Academy of Arts and Letters in 2009
T. C. Boyle's first novel Water Music (1981) won France's Prix Passion publishers prize; His third novel World's End (1987) was honored with the 1988 PEN/Faulkner Award and was Editors Choice, The New York Times Book Review. The Road to Wellville (1993), focusing on Dr. John Harvey Kellogg, was made into a major motion picture starring Anthony Hopkins. The Tortilla Curtain (1995) was awarded France's Prix Médicis Étranger for best foreign novel in 1997. He was also a National Book Award Finalist for Drop City (2003). Ecco/Harper Collins, Boyle's publisher, just released his fifteenth novel, New York Times bestseller The Harder They Come in March 2015.
In addition to his published story collections, Boyle's work has appeared five times in The Best American Short Stories and in numerous periodicals and anthologies including The Pushcart Prize, Granta, The Atlantic Monthly, The New Yorker, Harper's, The Paris Review, The Kenyon Review, McSweeney's, Playboy and Esquire.
T. C. Boyle is a graduate of the University of Iowa Writers' Workshop and has taught at University of Southern California since 1978 when he founded the undergraduate program in creative writing. His books have been translated into twenty-five languages. He lives with his wife in Santa Barbara, CA.