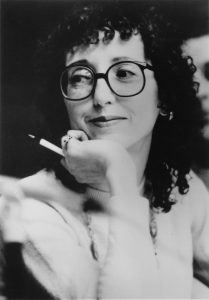 Biography
---
Joyce Carol Oates is the author of twenty novels and many volumes of short stories, poems, essays and plays. She has received awards from the Guggenheim Foundation, the National Institute of Arts and Letters and the Lotus Club, and received a National Book Award in 1970 for her novel, them. For many years, her short stories have been included in the O. Henry Prize stories collection and she is the recipient of the O. Henry Special Award for Continuing Achievement. She is a member of the American Academy and Institute of Arts and Letters.
Born in Lockport, New York, she was educated at Syracuse University and the University of Wisconsin. Joyce Carol Oates is married and lives in Princeton, New Jersey, where she is the Roger S. Berlind Distinguished Professor in the Humanities at Princeton University.
NOVELS
Because It Is Bitter, and Because It Is My Heart
American Appetites
You Must Remember This
Marya: A Life
Solstice
Mysteries of Winterthurm
A Bloodsmoor Romance
Angel of Light
Bellefleur
Unholy Loves
Cybele
Son of the Morning
Childwold
The Assassins
Do With Me What You Will
Wonderland
them
Expensive People
Garden of Earthly Delights
With Shuddering Fall
COLLECTIONS OF SHORT STORIES
Raven's Wing
Last Days
A Sentimental Education
Night-Side
Crossing the Border
The Seduction and Other Stories
Where Are You Going, Where Have You Been
The Goddess and Other Women
Upon the Sweeping Flood
By the North Gate
Biographical information prepared the year of the award.