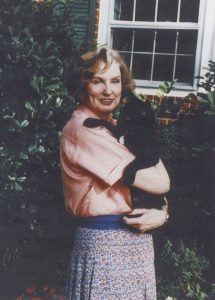 ---
The New York Times
April 22, 2014
Arts, Briefly
Compiled by Cara Buckley
Elizabeth Spencer, whose body of work includes The Light in the Piazza (1960), has been awarded the 2013 Rea Award for short fiction. Called "our little No­bel" by the award's first winner, Cynthia Ozick, who won in 1986, the $30,000 Rea prize recognizes "significant contributions" to the short story form and is given an­nually to a living American or Ca­nadian writer. Ms. Spencer, 92, a Mississippi native, is the author of nine novels and eight short-story collections, including Starting Over, which was pub­lished earlier this year.
The Light in the Piazza was made into a 1962 film starting Olivia de Havilland and George Hamilton, and, in 2005, a Tony-winning Broadway musical, by Adam Guettel and Craig Lucas. Ms. Spencer's writing, which Rea jurors described as "alert to the otherwise unobserved vital nu­ances of our most secret selves," has also won her five 0. Henry Prizes and induction into the American Academy of Arts and Letters.
---
The Litchfield County Times
New Milford, cT
April 25, 2015
Rea Award for writing goes to Elizabeth Spencer
By Kathryn Boughton
WASHINGTON—Short story author Elizabeth Spencer, 92, of Chapel Hill, N.C., is the 2013 recipient of the Rea Award for the Short Story. The $30,000 award, sometimes referred to as the Nobel Prize of short stories, was established by Michael M. Rea of Washington in 1986 to encourage the writing of short fiction.
Mr. Rea died in 1996, but the award has been kept alive by his widow, Elizabeth Rea. "Michael was Irish and in Ireland they love stories," she said this week. "He loved the form as opposed to novels and wanted to encourage authors to write stories. He established this award under the Dungannon Foundation, named for his paternal home in Ireland. He felt strongly about making that statement, wanted short stories to have the same acknowledgment and prestige as novels."
Mrs. Rea said she has continued the prize as a curated award selected each year by a panel of three judges. Different judges are chosen each year. "It is a jury of peers," she said. "Each juror selects two writers. They read and deliberate and select the winner from among the six nominees."
She said there is no experience requirement for the nominees. "Michael's criteria were that the writer had to be American or Canadian and have written at least one story. It's not age-related. The list of former winners definitely includes beginning writers, up-and-coming writers and experienced writers—Eudora Welty was in her 80s when she won. Elizabeth Spencer is 92 and still writing—she published Starting Over with Norton in February. She was nominated before but it was just her time to win and it is well deserved."
Mrs. Rea noted that it is difficult to write a short story because "every word matters," but that the tale's very brevity is what endeared the form to her husband. "Michael loved the idea that you could read the story in one sitting. You could just devour it and know it and it is one experience. With a novel, you pick it up and put it down. "
Previous winners of the Rea Award include Ann Beattie, Stuart Dybek, Lorrie Moore, James Salter, Tobias Wolff and Eudora Welty.
Writers Richard Ford, Tom Franklin, Lee Smith, jurors for the 2013 Rea Award, offered the following citation: "Elizabeth Spencer is a permanent and treasured part of the American short story vocabulary. Her stories sparkle with acute and often startling intelligence. They are alert to the otherwise unobserved, vital nuances of our most secret selves. They are witty, frequently mordant, emotionally thorough, and both far-ranging and surprising in their sympathies and in their sharp vision of where our human accounts come due."
According to the citation, Ms. Spencer has for seven decades "… crafted stories that read large to us, that relish language, that revel in their delicious verbal (and moral) distinctions, that take liberties and never fail to pay off. It is not at all that Ms. Spencer has lasted as a writer, but rather that she has thrived at the height of her powers to a degree that is unparalleled in modern letters."
Elizabeth Spencer was born and educated in Mississippi. She went to Vanderbilt for a graduate degree and worked in Nashville, Tenn. She later moved to Oxford, Miss., where she taught at the University of Mississippi. In 1953 she won a Guggenheim Fellowship and went to Italy to work on a new novel.
While writing in Rome she met and married John Rusher of England. They moved to Canada in 1958 where she taught writing at Concordia University, Montreal, Quebec from 1976 to 1986. In 1986 the Rushers moved to Chapel Hill, N.C., where she taught creative writing at the University of North Carolina until her retirement in 1992. Her husband died in 1998.
Ms. Spencer is the author of eight short story collections and nine novels. Starting Over is her most recent collection of stories. Other short story book titles include Ship Island and Other Stories (1968); The Stories of Elizabeth Spencer (1981); Marilee(1981); Jack of Diamonds and Other Stories (1988); On the Gulf (1991); The Light in the Piazza and Other Italian Tales (1996); The Southern Woman: New and Selected Fiction (2001).
"The Light in the Piazza" (1960) was made into a Metro-Goldwyn-Mayer movie in 1962 starring Olivia de Havilland, Yvette Mimieux and George Hamilton, and also into a play that opened on Broadway at Lincoln Center in 2005, winning six Tony Awards. Ms. Spencer also wrote the play, For Lease or Sale (1989) and Landscapes of the Heart (1998), a memoir that became the basis of a documentary film.
She received numerous awards, notably the PEN/Malamud Award for the Short Story in 2007. Other awards include the Recognition Award from the American Academy of Arts and Letters in 1952; a Guggenheim Fellowship in 1953; the Kenyon Review Fiction Fellowship (1956-57), the First Rosenthal Award from the American Academy of Arts and Letters in 1957; the Bellaman Award (1968); the Award of Merit Medal for the Short Story from the American Academy in 1983; National Endowments for the Arts Fellowship (1983); the National Endowment for the Arts Senior Fellowship in Literature Grant (1988); the John Dos Passos Award for Literature (1992); the North Carolina Governor's Award for Literature (1992); The William Faulkner Medal for Literary Excellence, awarded by the Faulkner House Society, New Orleans (2002).
She was presented with the 2014 Sidney Lanier Prize for Southern Literature April 12 at Mercer University, Macon, Ga.
Ms. Spencer was elected to the American Academy of Arts and Letters in 1985 and inducted into the North Carolina Hall of Fame for Literature in 2002. She is also a member of PEN Center USA, the Author's Guild, and is a Charter member of the Fellowship of Southern Writers.