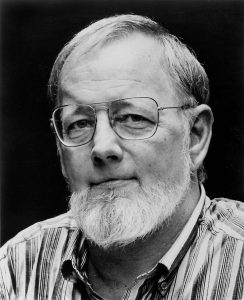 Biography
---
Donald Barthelme, a master of the short story as well as a uniquely gifted novelist, is considered one of America's most innovative writers. He is the author of fourteen books, which have been translated into almost as many languages. He is a frequent contributor to The New Yorker and other magazines.
His awards include the Guggenheim Fellowship, the National Institute of Arts and Letters Award and the National Book Award. He is a member of the American Academy of Arts and Letters.
Donald Barthelme was born in Philadelphia. The son of an architect, Barthelme brings a strong visual element to his writing. He grew up in Houston, where he was a reporter for the Houston Post and served as director of the Contemporary Arts Museum.
Currently, he is Cullen Distinguished Professor of English and member of the Creative Writing Program Faculty at the University of Houston.
Donald Barthelme's short story collections include Forty Stories, Overnight to Many Distant Cities, Great Days, City Life, and Unspeakable Practices, Unnatural Acts. His novels include Paradise and Snow White.
He divides his time between Houston and New York.
Biographical information prepared the year of the award.